Get into the right college.
And get the very most out of it.
Nexa combines one-on-one academic and personal preparation with college selection, application, and scholarship assistance for students beginning in grade nine. Our four-year program has two goals: to help students get into the best possible college – and thrive once they arrive.
The Nexa model is a direct response to two inarguable realities: The admissions process has never been more competitive, and the transition from high school to college life has never been more difficult. The fact is, winning admission to a top-tier school is no guarantee of succeeding there. An alarmingly high percentage of first-year students arrive unprepared to navigate the academic and social challenges that await them. Nexa gives students the knowledge and skills they need to hit the ground running, get full value from their investment in education, and compete on equal footing against the best students from elite private schools.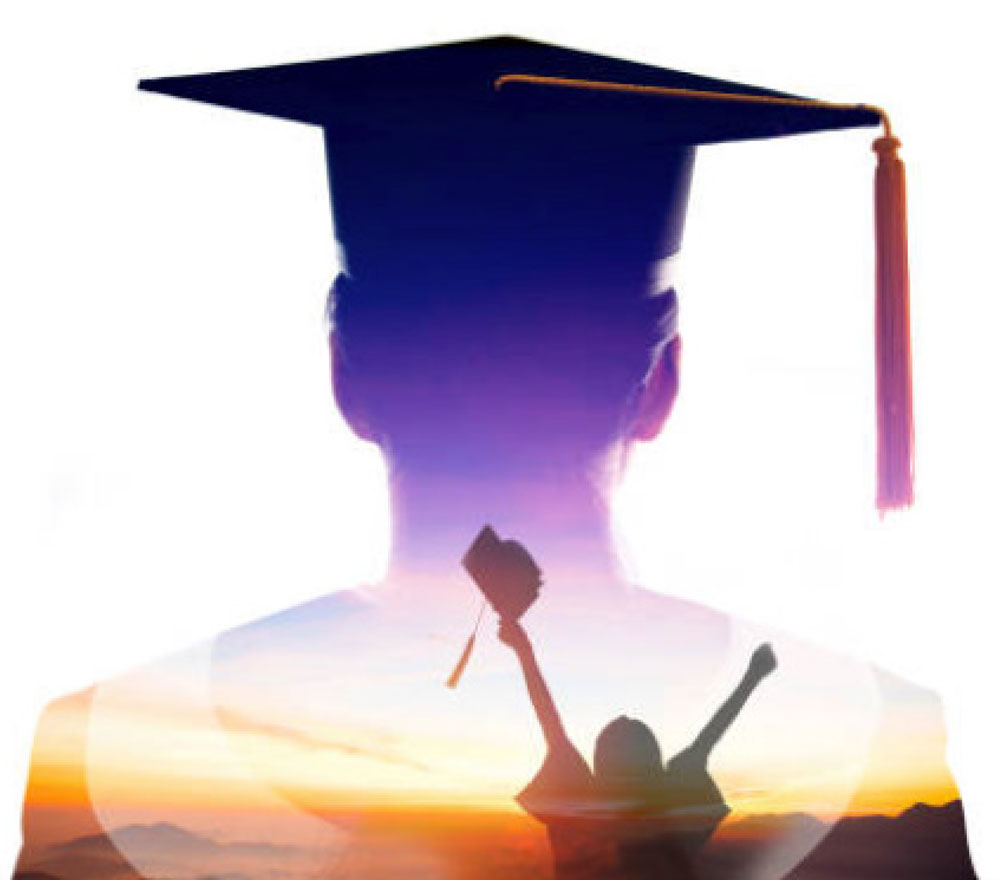 What distinguishes the Nexa student?
Dexterity, depth, and direction. By enhancing and adding to our students' breadth of knowledge, and by cultivating the skills they'll need to succeed in an entirely new environment, we give them the dexterity to handle whatever comes their way – academically and personally. By deepening their familiarity with college-level subject matter and teaching methodologies, we ensure they get more out of every class. And by working closely with students to identify their interests and strengths, Nexa instills a sense of direction that will speed their path to academic success, professional achievement, and personal satisfaction.
Objective 1: Getting you into the best school.
Assistance in finding the right college

Matching students' interests and aptitudes to target colleges
Pairing students with alumni mentors
Mediating parental and student dynamics surrounding college selection and application; alleviating stress and uncertainty

SAT/ACT test-taking curriculum

Test simulations and strategies
Time management for test prep and test taking
Discipline-specific training for each part of the exam
Psychological preparation, including health and wellness strategies to reduce anxiety and pressure.

College application management

Essay coaching
Assistance in requesting letters of recommendation
Application tailoring for each school
Feedback from key college personnel
Letter of recommendation detailing the student's accomplishments in the Nexa program

Assistance in identifying and applying for scholarships
Objective 2: Ensuring you thrive in college.
The Nexa Curriculum of college-level coursework

Fills the gaps in contemporary high school curriculum, providing students the academic grounding to excel from day one.
Is led by college/university faculty to guide and prepare students for college-level coursework.
Develops college-level academic and literacy skills by providing foundations in the global context: this includes the western civilization canon of traditional university programs embedded within an expanded approach to world literature, history, and philosophy.
Familiarizes students with the way college courses are taught and graded, minimizing the adjustment from high school to college-level teaching methodologies.

Preparation for college life

Focuses on English language and composition skills
Cultivates essential study skills

Time management / optimizing study time
Effective reading
Efficient note taking
Research methodologies
Asking good questions

Maximizes educational and professional opportunities

Professional networking with professors, advisors, alumni, on-campus recruiters, and peers
Seizing internship opportunities
Participating in extra-curricular and volunteer activities

Provides orientation toward college/university culture

Making adult decisions
Commitments to academic and social issues
Wellness, safety, and consent
Appropriate language in academic settings

Determining academic direction

Cultivates skills to become a scholar in any discipline
Assists students in finding their academic/professional "calling"

The Nexa Curriculum™
Nexa students begin college with foundational works in their repertoire, ready to discuss, critique, and write about them in a scholarly manner. Combining deep and structured reading experiences with academic skill preparation, Nexa's four-year curriculum integrates three areas of focus:
1. Global perspectives. Most universities have embraced indigenous, post-colonial, diasporic, classical, and foundational traditions as we come to a collective understanding of our human history. Nexa students will work with foundational and contemporary writings from all parts of the world in the arts, literature, history, philosophy, and sciences.
2. The role of the traditional canon in the evolving university canon. The importance of knowing the traditional "Great Works," or "Western Civilization," canon, including Greek philosophers and writers, and the role of Arab scholars in maintaining the early libraries, cannot be understated. Nexa students will learn to think critically about the traditional canon and its role in a well-educated person's life.
3. Academic literacy skills for college. The Nexa Curriculum hones students' skills in reading, research, and writing at a college level; cultivates critical thinking about history, religion, philosophy, literature, sciences, and the arts; teaches students to think like a scholar; and builds their interdisciplinary and discipline-specific skills.
Timeline
| Grade | 9 | 10 | 11 | 12 |
| --- | --- | --- | --- | --- |
| Academics | | | | |
| Study skills | | | | |
| Test-taking strategies | | | | |
| Scholarship assistance | | | | |
| Researching colleges | | | | |
| Preparing for college | | | | |
The Nexa Difference
Most college preparatory programs are led by people who are far removed from the day-to-day college experience. Nexa was founded by Dr. Kirstin Bratt, a college professor, program director, and department head who focuses specifically on helping students make the adjustment from high school to college. Drawing on up-to-the-minute knowledge of the contemporary college environment, including the stumbling blocks that can place new students at a disadvantage relative to better-prepared peers, she has created Nexa College Connect to provide students a path to college, and the tools to succeed there.